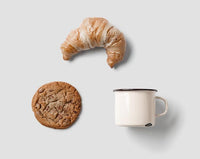 EUROPEAN LOVE
The Euromild Story begins with the mission to deliver to you a healthier coffee so you can enjoy more and feel good about it. Discover how we began our journey to uncover Europe's best kept secret.
STORY
BEHIND THE BEANS
A smooth and rich coffee that's so gentle on your stomach? Click here to uncover the secret behind our unique Euromild steam process. We don't call it Euromild for nothing!
COFFEE
BUY THE BEAN
Getting tired of reading? Feel better, not bitter. Try Euromild today and discover why it's Europe's best kept secret. It might just be the best coffee you've ever tasted.
SHOP